Oxygen Therapy (LiveO2) in Gresham, OR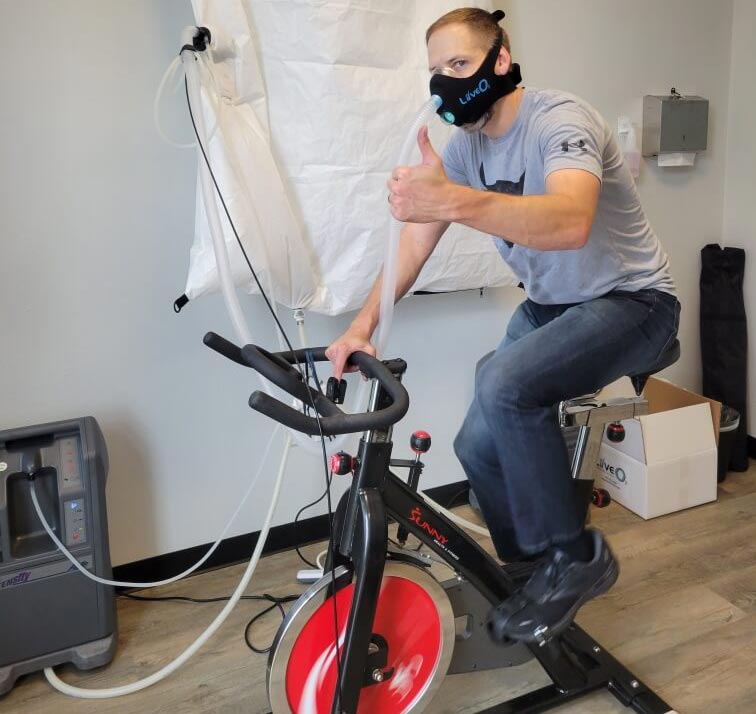 Breathing increased Oxygen allows the blood to carry the extra oxygen and deliver it to the body tissues. If you add exercise or movement, the circulatory system delivers the oxygen to tissues that have otherwise been deprived. Tissues saturated with oxygen kills bacteria, viruses, fungi and removes other toxins. This is a detoxification that allows your cells to function normally and heal. Additionally, the therapy allows you to transition and train in an optional low oxygen zone, similar to exercising at 11,000 feet of elevation, basically Mt. Hood! The change from low oxygen back to high oxygen causes a deprivation to saturation effect pushing the Oxygen deeper into your body tissues. This transition from high oxygen to low oxygen will improve your health, lung capacity, and physical endurance giving you an edge in all aspects of life! Aspire Chiropractic offer Oxygen Therapy in Gresham &
Portland, OR
.
Benefits of Oxygen Therapy
Improved ability to breath
Increased Physical Endurance
Shortens the inflammatory process
Destroys harmful bacteria
Conditions that Oxygen Therapy can help
Respiratory Health and Capacity (COPD, Asthma)
How much more oxygen will I be getting compared to breathing normal oxygen?
You will be getting about 4 times more oxygen with +02 than in normal air.
Is Live O2 an Oxygen training system?
Yes, LiveO2 is an Oxygen training system designed to improve energy and health by allowing the use of oxygen during exertion.
What is adaptive contrast?
Adaptive contrast is a feature that allows users to switch between oxygen-rich and oxygen-reduced air during the LiveO2 therapy session.
How long is a session of LiveO2 therapy?
Generally, LiveO2 therapy sessions last from 15-20 minutes.
Is there a chance of CO2 / O2 imbalance?
No, there is no chance of CO2 / O2 imbalance during LiveO2 therapy because exertion increases CO2 and moves oxygen from the lungs to the body tissues.